iServe Conference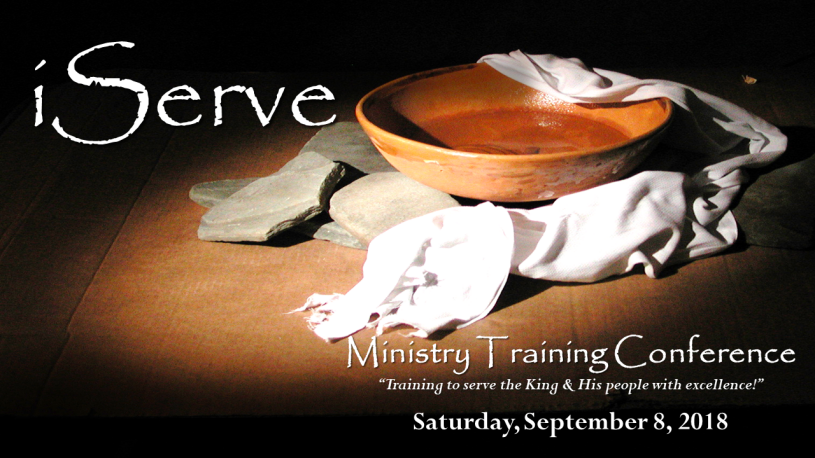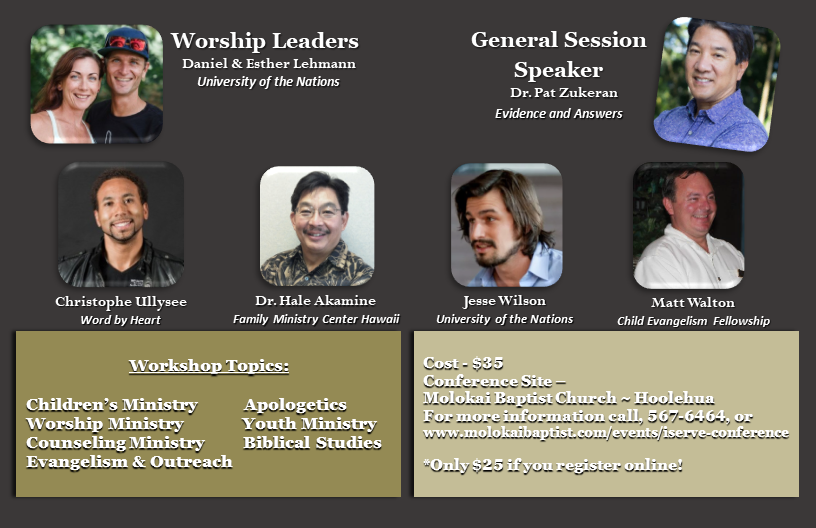 Workshop Topics

Dr. Hale Akamine

SUICIDE: A PERMANENT ANSWER TO A TEMPORARY PROBLEM
Not only is identifying those at true risk for suicide an issue but also how to effectively give hope and healing to those struggling to hang on to the gift of life the Lord has given them is a perplexing problem. This seminar will give insights and guidance to minister to those for whom the gift of life feels more like a curse.
A LITTLE BIT OF SOUL CARE
Biblically-based, Spirit-guided, soul-care, has been the foundational principles upon which clinical psychologist, Hale Akamine, of the Family Ministries Center has cared for people for over a quarter century. He will share some readily useful concepts and skills to enhance and refresh the heart and minds of those whom the Lord has called to minister to the hurting.
Dr. Pat Zukeran
THE TRANSGENDER DEBATE
Our culture can no longer define what it means to be a man and what it means to be a woman. How did we get to this point? What implications does this have on our society? How can we reach the LGBTQ with the Gospel of Christ? Gain practical and biblical insights into this issue as we seek to understand the struggle and reach this community for Christ.
WITNESSING TO MORMONS
Mormons consider themselves to be the true Church of Jesus Christ. Should they be considered another Christian denomination or are they a cult? What do Mormons believe? This seminar will present the basic beliefs of Mormonism and how their doctrines compare with biblical Christianity along with practical tips on effectively sharing the true Jesus with your Mormon friends.
Tom & Mari Chance
11 WAYS TO ENCOURAGE WORN OUT VOLUNTEERS
An essential part of being an effective ministry leader is encouraging those who serve with you. We will share preventative and corrective ideas.
KEEPING DEDICATED AND CONFIDENT LEADERS
We will explore common reasons leaders stay dedicated in service. We will also discuss ideas and resources to keep leaders growing in their leadership experiences.
Matt Walton
SHARING THE GOSPEL EVERY TIME YOU TEACH
Learn how to incorporate the basic Gospel points in whatever Bible lesson you are teaching. Help children to see the message of salvation is throughout the Bible and it is personally for them as well.
ENGAGING THE SENSES WHEN YOU TEACH
Learn how a little advanced planning, imagination and creativity can help your Bible lesson come alive to children and help them remember the key points you are trying to teach each week.
Daniel Lehmann
WORSHIP AND COMMUNITY
A church's time of worship together can be such a sweet and meaningful experience. Satan knows how important worship is and many times will do what he can to disrupt it at its source—the worship team. This workshop will address important issues facing worship teams such as, how to create community among the members of your worship team, how to recruit worship team members and how to keep worship team members on board.
Christophe Ullysee
NATURALLY SUPERNATURAL
Paul encouraged the Galatian believers to ". . . let the Holy Spirit guide your lives. Then you won't be doing what your sinful nature craves" (Galatians 5:16). But how do you do that? How do you walk in the power of the Holy Spirit every day, in every place and with everyone?
Jesse Wilson
ENGAGING WITH THE WORD OF GOD
God's Word, the Bible, is to be for the follower of Jesus the source of truth, guidance and wisdom. But many times, we can find ourselves struggling with being in a "Bible rut." This workshop is designed to help you to refresh your heart and excitement for God's Word as well as point you toward ways to practically apply its truths.